We design our educational products to follow the most recent educational and psychometric trends to support all sub-processes and components of the educational process.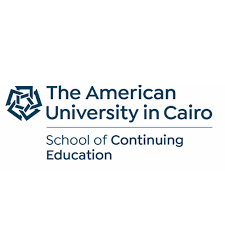 SCE E-Portfolio
AGI developed the SCE E-Portfolio (an Evaluation and Testing System) for the SCE-ETAD at the American University in Cairo. The system generates reports course evaluations and disseminates the feedback to stakeholders. It also scores ETAD's placement and proficiency exams and produces results and reports for test-takers.

UCCD MEL APP (UMMP)
The UCCD MEL Management Platform (UMMP) has been developed for the University Center for Career Development, American University in Cairo, Egypt. It is a unified integrated solution that automates and organizes the administrative operations of the UCCD project which enables momentum improvements to organizations. It is accessible wherever your users work, it brings together best-in-class capabilities for UCCD administration operations with advanced reporting and analytics.

Kuwait National Museum Mobile Application
It is an iOS and Android application to promote a better experience to the museum visitor. It has many features that enable visitors to search for artifacts/points of interest, view nearby artifacts, route from/to a room/artifact, view an artifact's location on the map, and view the map of the museum.